I MISSED YOU ALL! Been a bit busy lately, I haven't had time to sit and just write away. Anyway, today's post is something I had planned but wasn't able to post months ago. No matter, though, because the gold and green color theme of this simple (and very easy, if I might add) makeup look is perfect for the upcoming holiday!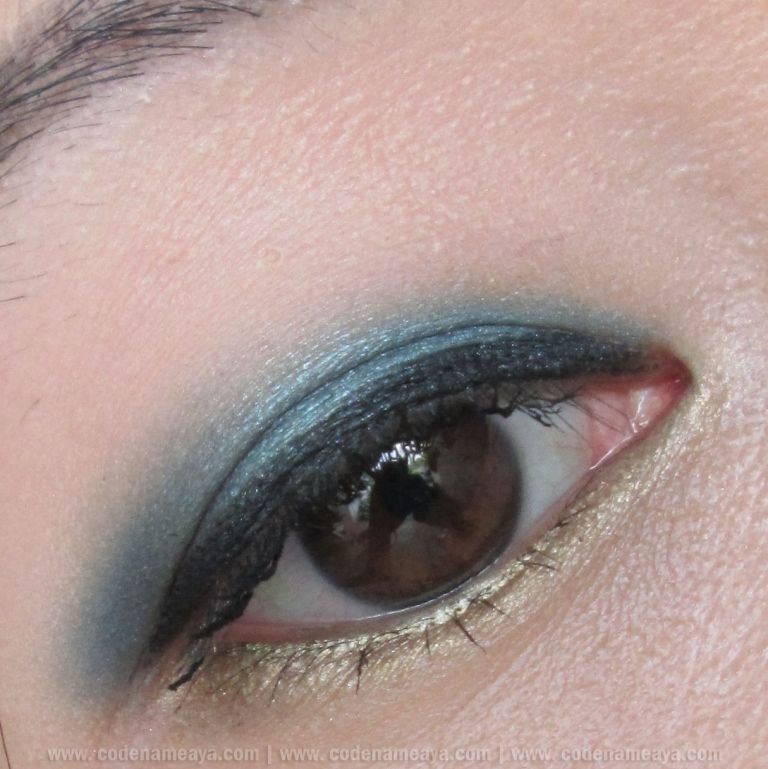 I'm not even kidding when I say that this eye look is very easy to achieve. The technique is the simplest ever! No fancy blending required ;)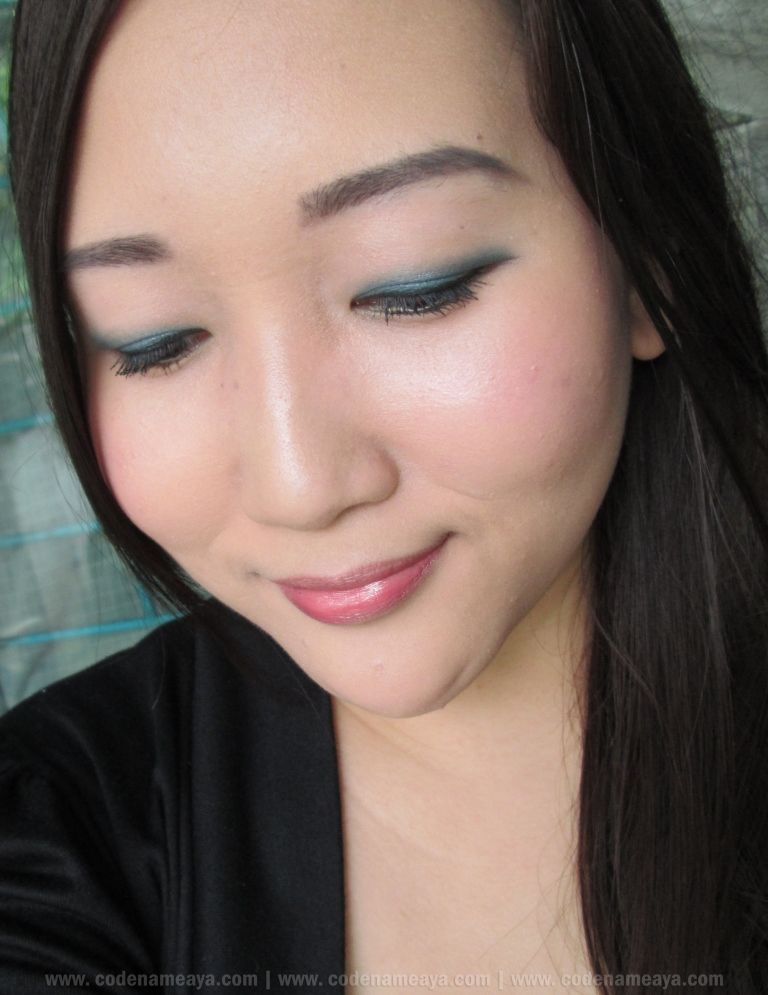 Sported this look when I went to get my hair permed for the first time, by the way (
*my post about that here*
). Took the photos before heading out, obviously. My hair's still straight here,
oh
. The theme was 'Korean Style.' As far as I knew, Korean makeup was all about dewy skin, eyeliner and neutral lips. I decided to spice things up by using a bit of color. I chose emerald because the San San eyeshadow in Emerald Green was just so hard to resist!
Read on to know what products I used and how to achieve this very simple eye makeup!