I just realized something.
This
 (yeah, this post you're reading right now) is my 500th post on this blog! Milestone! Heeheeeee. To everyone who keeps coming back to this blog despite the lack of posts recently...
thank you so much
! I want to let you know that I
am
trying my best to post more often because I miss doing this so much!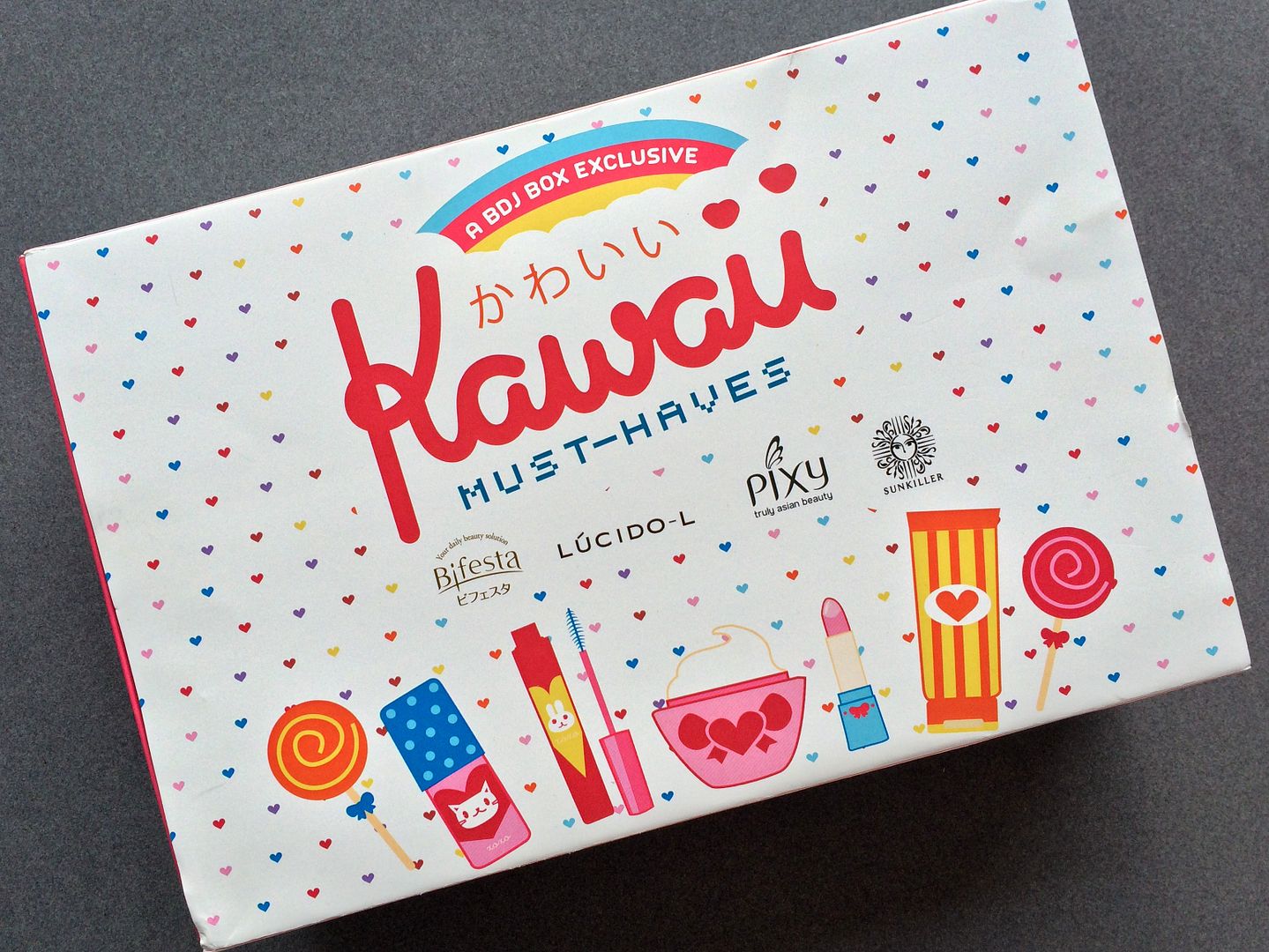 Ok, back to business. Received this huge BDJ Box a couple of weeks ago. Isn't this cute??? Definitely goes with the 
kawaii
 theme! And let me tell you, BDJ started the year right in my book with this all-full-sized run filled with products from Mandom Philippines, makers of Bifesta, Pixy, Heroine Make to name a few.
Let's see what's inside.