How's your week going so far? I, for one, was so looking forward to this long weekend. My Monday was great - hassle-free commute, productive day at work, good hair and brows... It was great for a Monday. Tuesday, though, was... not as great. Super hassle commuting thanks to another technical problem in the MRT system. I drafted this post while I was on my way to work. I needed something to keep me busy during those three and a half hours I spent on the road. And I remember being super hungry while typing this, wishing I could just get to the office already so I could eat.
Anyway, let's rewind to a happier moment. Last Saturday, the April BDJ Box came in the mail. I had no idea BDJ Box had shipped the boxes already, so this came as a surprise. And I had no idea what this month's theme would be. 
Turns out the April box is yet another brand-exclusive box! This month, the featured brand is something new to me - Pixy. I hadn't heard about the brand before, so I immediately read the card to know more about it. 
Pixy is an Indonesian-based cosmetics brand that formulates their products using the best Japanese technology and ingredients to make sure that their products would suit Asian skin.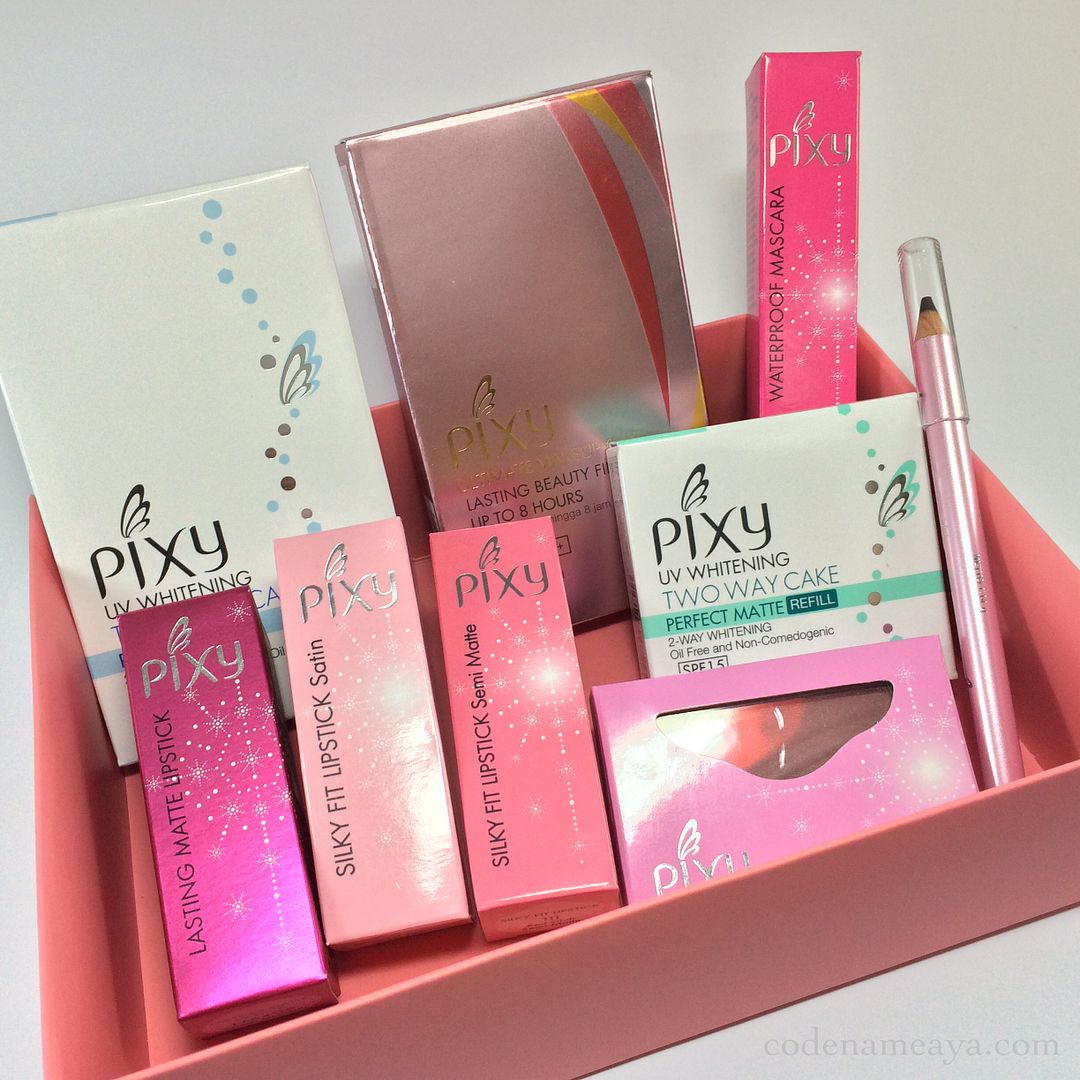 Thanks to BDJ Box, we can now try the newest makeup brand in the country. The April box contains a set of base and color cosmetics, all in full-size. Let's take a look at what's inside.