Here are the products that I have used up recently.
Items:
4U2 dreamGirl Lovelight BB Powder
Maybelline The Falsies Mascara
Maybelline Mineral Power Concealer
Etude House Easy Brow Pencil
Nivea Double Effect Violet Senses Roll-On
Nivea Visage Sparkling White Pore Minimizing Whitening Foam
L'Oreal Paris Fall Repair Shampoo
Pond's White Beauty Pore Conditioning Toner
Diana Stalder Clean & Tone Lotion
Asian Secrets Lulur Indonesian Whitening Body Scrub
If you've seen my past 'empties' posts, you'd notice that most of the products featured there were skin and hair care items. Skin and hair care products are just easier to use up because I use them regularly. Makeup? I can only finish something up when I really like it. I go through makeup really slowly because (1) I don't wear makeup everyday, (2) I use different brands of the same type of makeup. That's why I'm proud share that I was able to use up a few makeup items recently along with my basic skin care stuff.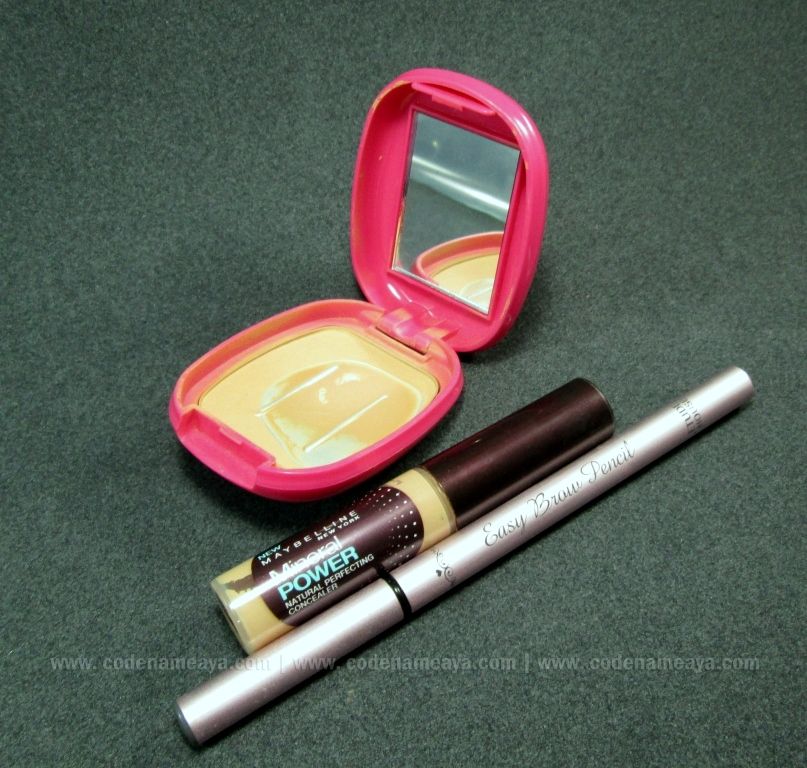 Three of my faves
Let me talk about some my favorite items in the bunch :)
Etude House Easy Brow Pencil
It's my first time using a brow product up to the last bit. I used to hate my brows. I've only recently started learning how to properly groom and fill in my brows, and this was one of the products that made things a lot easier. I bought shade #1 first (
*haul post here*
), but that one was too brown for my liking so I ended up not liking it. Then I bought shade #4, a gray shade, because I realized that gray would be a better match for my hair color, and I LOVED IT! I was supposed to repurchase it but decided to try Etude House's Drawing Eye Brow retractable pencil instead because I heard that one's good as well (
*haul post here*
).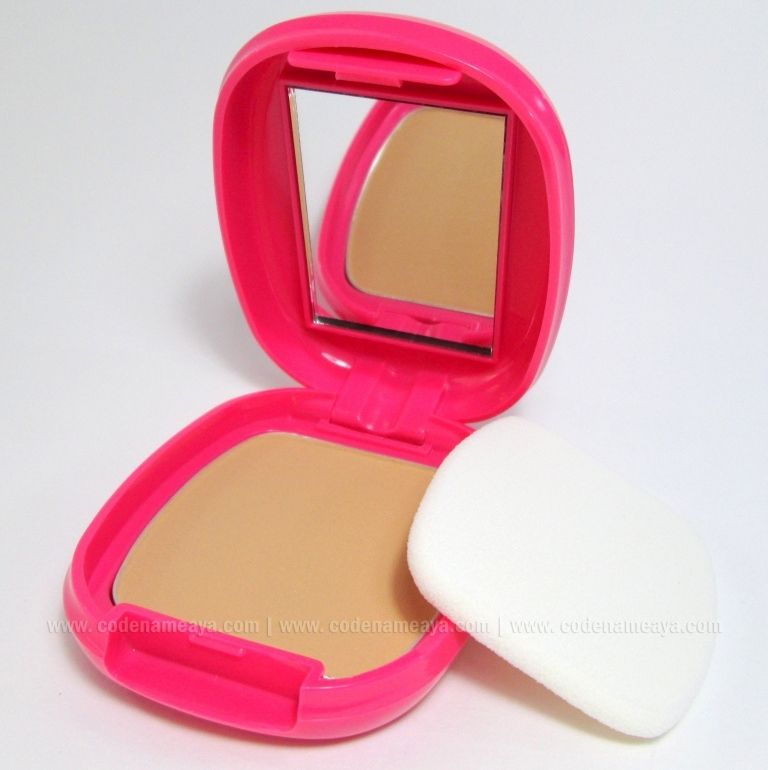 4U2 dreamGirl Lovelight BB Powder
This one, I also liked. It gave my face a smooth finish, especially on photos, and it didn't cake on me. I just didn't like the packaging very much because it kinda looked like a little girl's pretend makeup. It's not something I'd be proud to use in front of other girls in the comfort room. LOL. But I did like the powder itself. I haven't posted a full review of this product yet but I will soon.
In times when I didn't want to pack on layers and layers of foundation on my face, I used this Maybelline concealer. It came in a liquid form so it's easy to apply and blend. I could go out of the house with just this (applied on my T-zone and undereye areas), filled-in brows and powder on my face. By the way, I got this during a bazaar way back for a really great deal (
*haul post here*
).
Maybelline The Falsies Volum' Express Waterproof Mascara
This was the first Maybelline mascara I had tried (
*haul post here*
). Heard a lot of good things about Maybelline mascaras that's why I was so excited to try this. I like how it gave my lashes the length that they needed while keeping them curled. When it comes to eyelashes, I could use all the help I could get!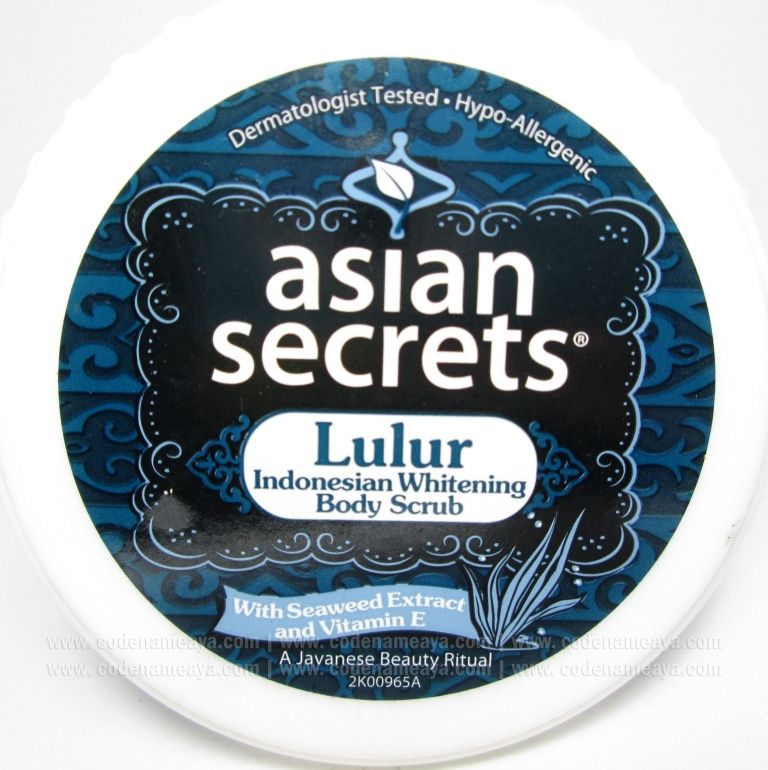 Asian Secrets Body Scrub
Body scrubs are one of my bathroom staples. This product from Asian Secrets has become one of my favorite scrubs. My skin just felt really smooth after use but not dry. It didn't irritate my skin too. It's one of the products worth repurchasing. Well, actually I didn't purchase this one. Got it as a prize from Unilab's giveaway waaaaay back!
*haul post here*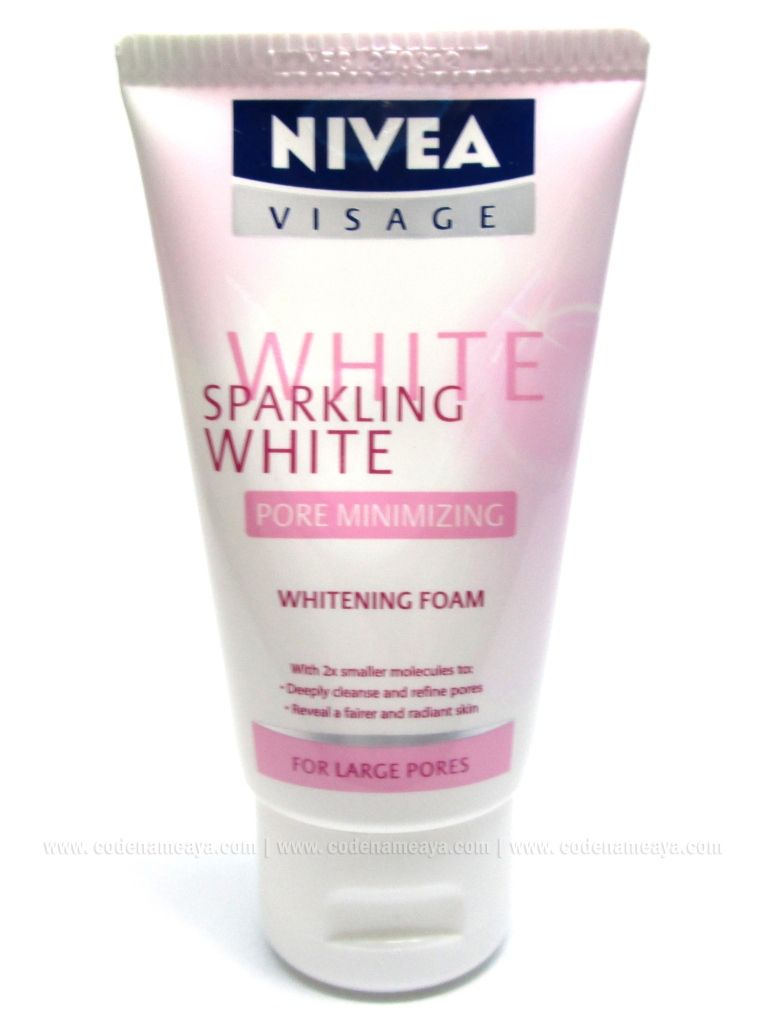 Nivea Sparkling White Pore Minimizing Foam
Now this product, I had been wanting to try ever since I saw its ad in a magazine. Anything that claims to be 'for large pores' or 'pore-minimizing' always catches my attention! It's a good facial cleanser but I'm gonna have to get another tube to see just how much I like it.
As for the other products, they're all pretty ok too. The Pond's toner has been a personal fave since my high school days. The Diana Stalder toner did what it claimed to do - to cleanse and refresh the face - so I was happy with it as well. As for the L'Oreal shampoo, it seems to be effective. Will repurchase ASAP, hoping it would lessen my hair fall even more.
So those are the products I've used up recently. Have you tried any of these products? Let me know what you think of them by commenting below :)