Hello, my dears! I joined many giveaways and contests the past couple of months, and I'm so happy that I won in a few of them! Here are the prizes I received.
Items:
Chic Cosmetics Diva Palette
Virginia Olsen Mineral Eyeshadows in Solar Flare and Lodo
Krave Minerale Cosmeceuticals Satin Sheer Eyeshadow in Gold Puff
Miners Cosmetics Solo Eyeshadow Solo in MI3584 Jewel
Miners Cosmetics The Cheek of It! Highlighter Stick in MI2023
Wet N Wild Megalast Lipsticks in Sugar Plum Fairy and Stoplight Red
Revlon Colorburst Lip Butter in 020 Brown Sugar
Miners Cosmetics Cocktail Kiss Lip Gloss in MI3602 Mudslide
NYX Rouge Cream Blush in CB11 Boho Chic
Strip It! Hair Removal Sugaring Kit
Krave Minerale Cosmeceuticals Cupine Aloepa Facial Wash
Krave Minerale Cosmeceuticals Anti-Zit Splash
iWhite Aqua Moisturizing Cream
iWhite Glutaberry Soap and bath puff
iWhite Facial Set with mini jars
ELF Brightening Eye Liner in Plum
Miners Cosmetics Dream Eyes Eye Pencil in MI4801 Really Black
Virginia Olsen Minerals Sophia Eyelash Enhancer discount coupon
So grateful for all of these! So many new products to try!!!
Read on to know how I got these items :)
About a month ago, I joined
Arnie (arnievillanueva.com)
and
Belle Demoiselle
's lipstick giveaway and won. Woot!
The prizes were these two gorgeous Wet N Wild Megalast Lipsticks but Arnie was so nice to include two Virginia Olsen mineral eyeshadows as well :)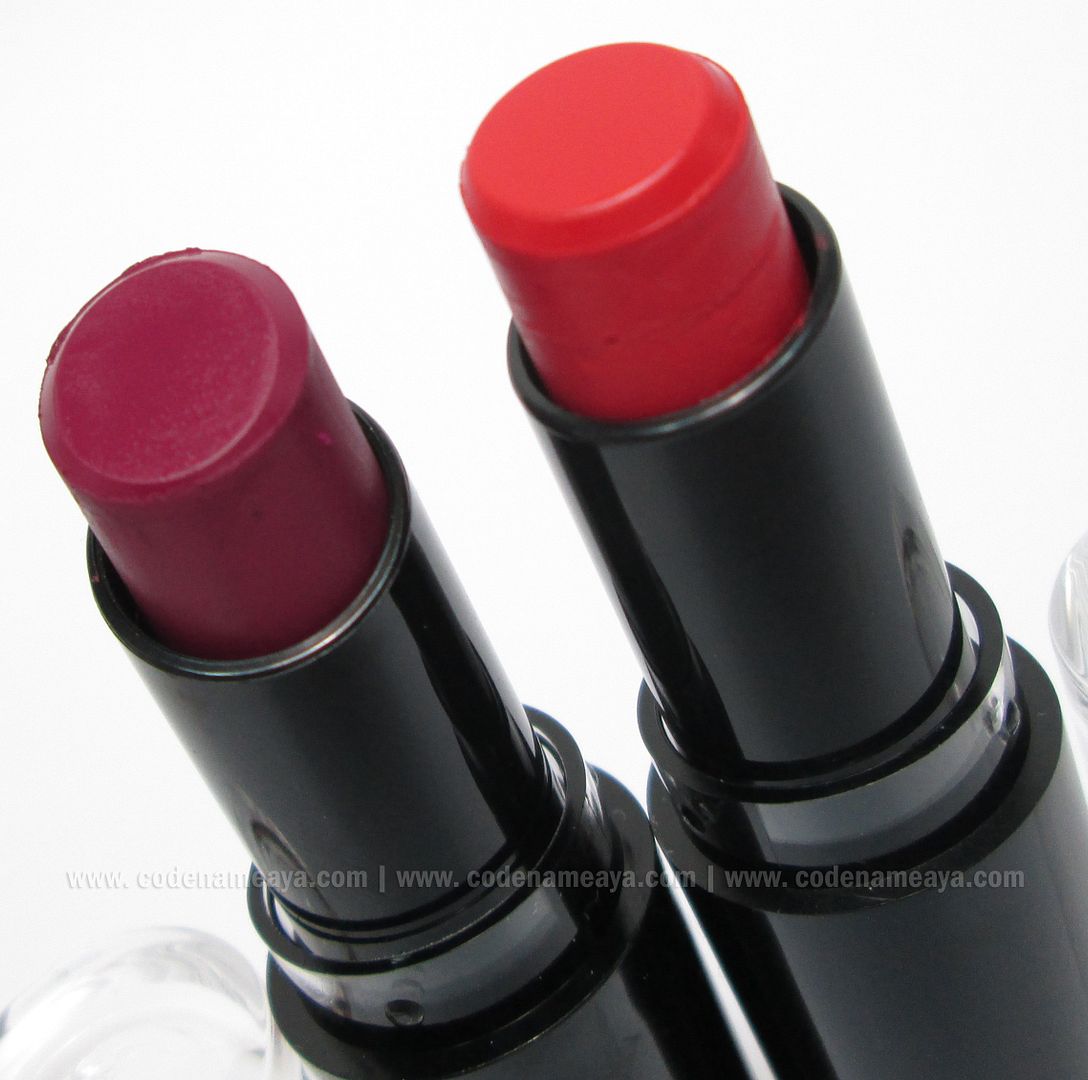 WNW Megalast Lipstick in Sugar Plum Fairy (L) and Stoplight Red (R)
Then before January ended, I claimed my prizes from
iWhite Korea
. I was one of the many winners of their 30 Days of Trivia FB/Twitter contest last December. Woohoo!
I got a full-sized soap and a moisturizer (which I'm loving) and sachets of their other products plus a bath puff and mini jars too.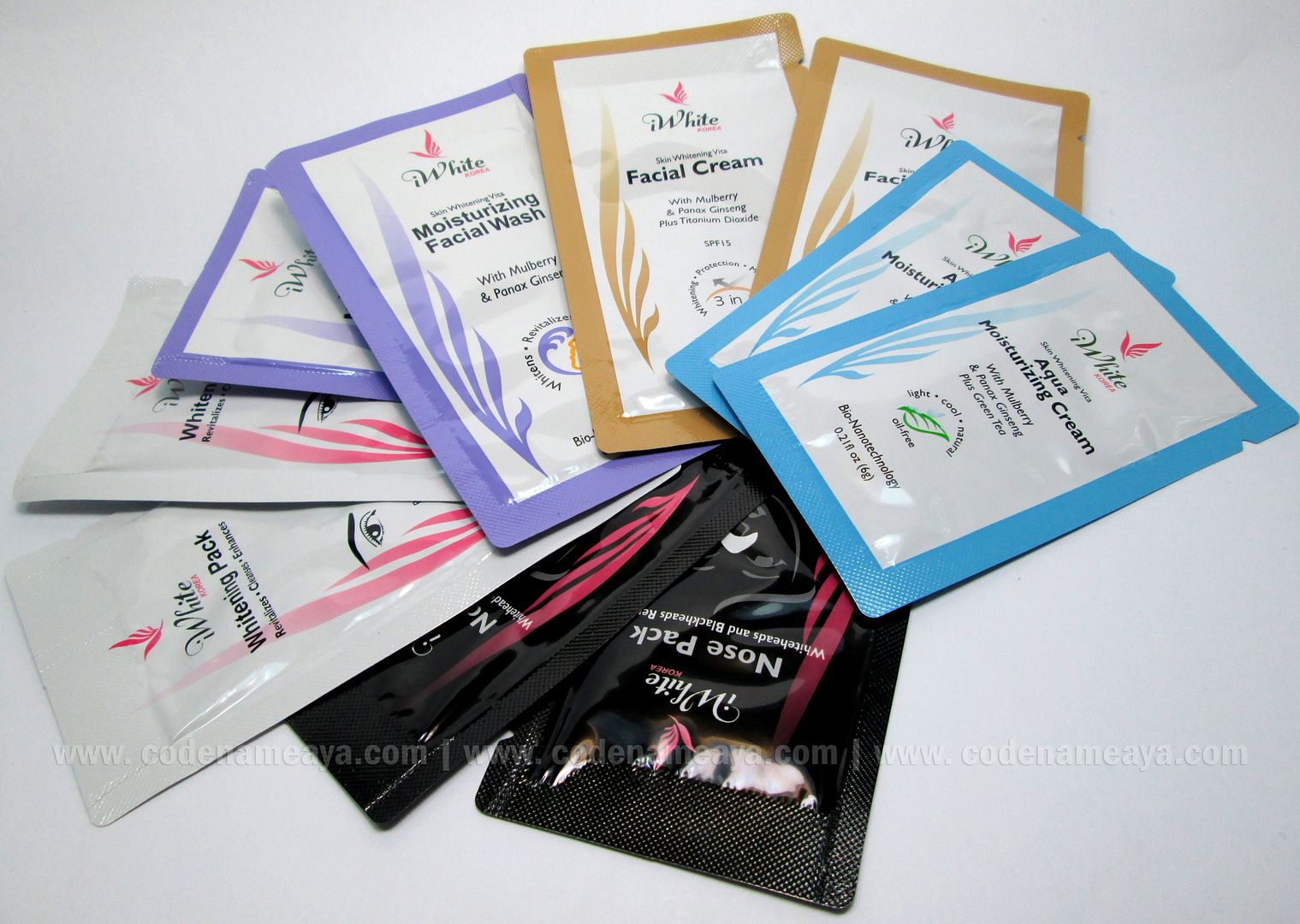 \White Christmas Facial Set
I've told you before in my post
*here*
that I like the iWhite Nose Pack. So happy to see that included in the prizes! I'm gonna post about my iWhite facial using these products another time :)
I also heard about
Avon
's promo where they were giving away 35 free brassieres daily on their FB page, so I joined. A few days later, I was surprised to receive this package.
I didn't know I won before I got the prize because I forgot to check the winners list. So far, I'm really liking this! The fit is perfect :)
And just a few weeks ago, I received another great news from
Kim of Kimpossibly Gorgeous
that I was one of the winners of her huge giveaway. Yeeey! I received these items after a few days.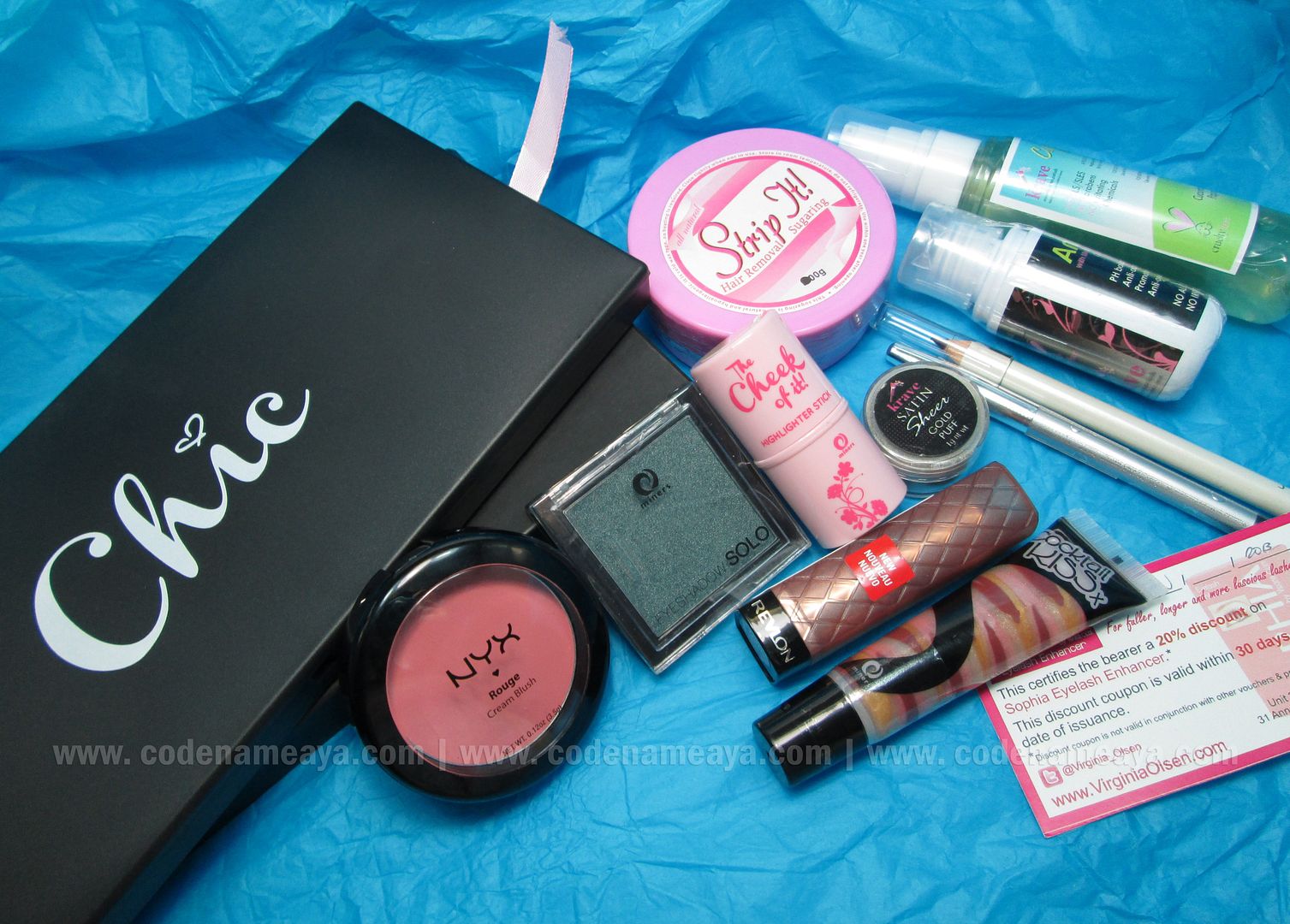 Lots of new products to try! But the one that I'm most excited to use is this eyeshadow and blush palette from Chic Cosmetics!
Weee! I'll post a review/swatches in another post! :D
Thank you sooooo much, Arnie, iWhite Korea, Avon and Kim for these prizes!!!
Can't wait to use them all!