Went with a purple and green color combination on my nails a few weeks ago. First thing that popped into my head when I saw this combo was 'Hawaii.' I guess it kinda reminded me of Hawaiian colors. Anyway, I was thinking of a title for this combo but couldn't come up with one! The closest I got was 'avocado nails' and 'eggplant nails.' Haha. But I felt like there's something else that this reminded me of, I just couldn't put my finger on it! Then my former college instructor suggested 'The Hulk nails.' Spot on! So that's what I've decided to entitle this post. Hihi. Thank you, Ma'am Carmi :D
I sponged the colors on my nails to create this ombre-ish design.
Nails of the day with Caronia nail polish in First Crush and Kiwi.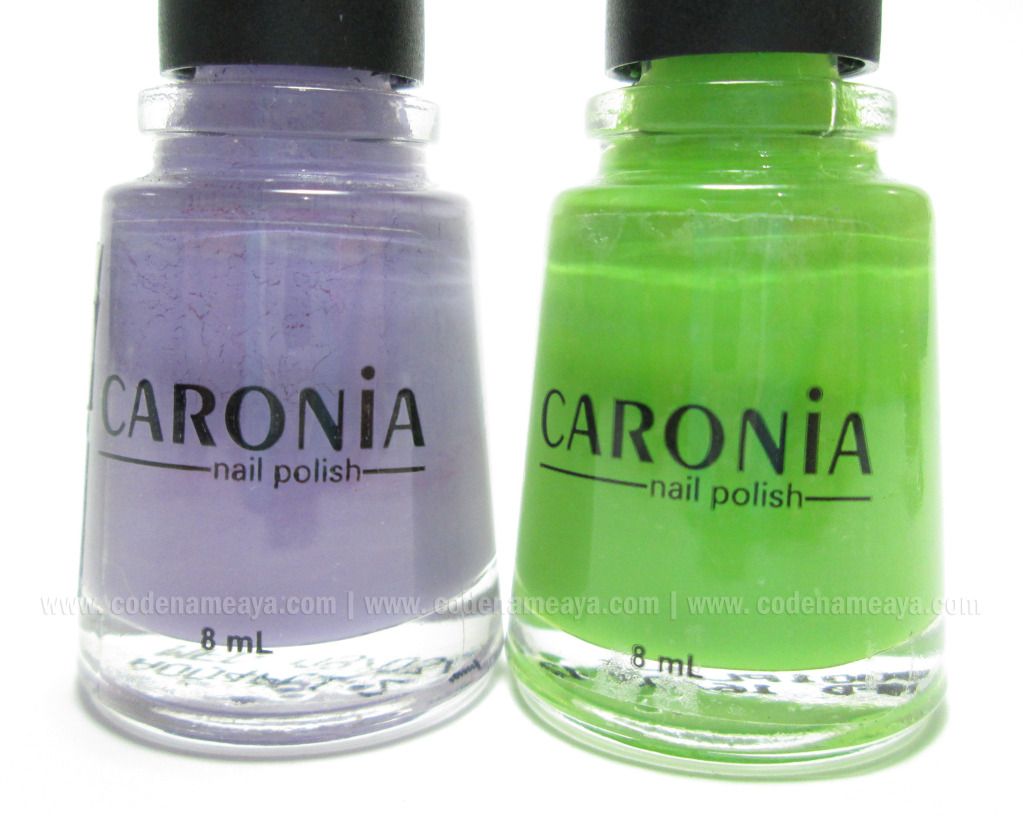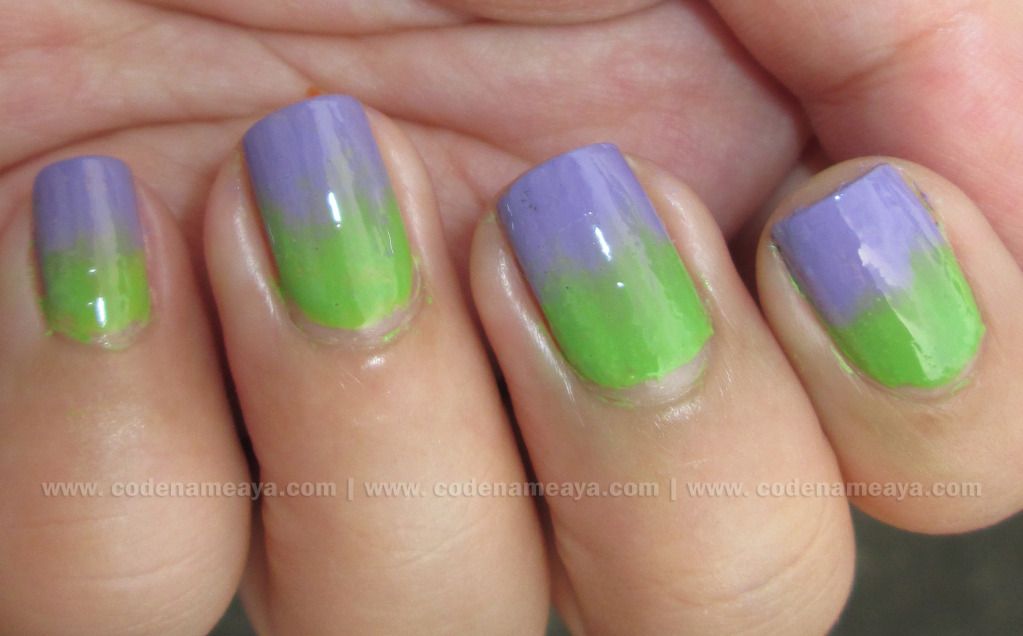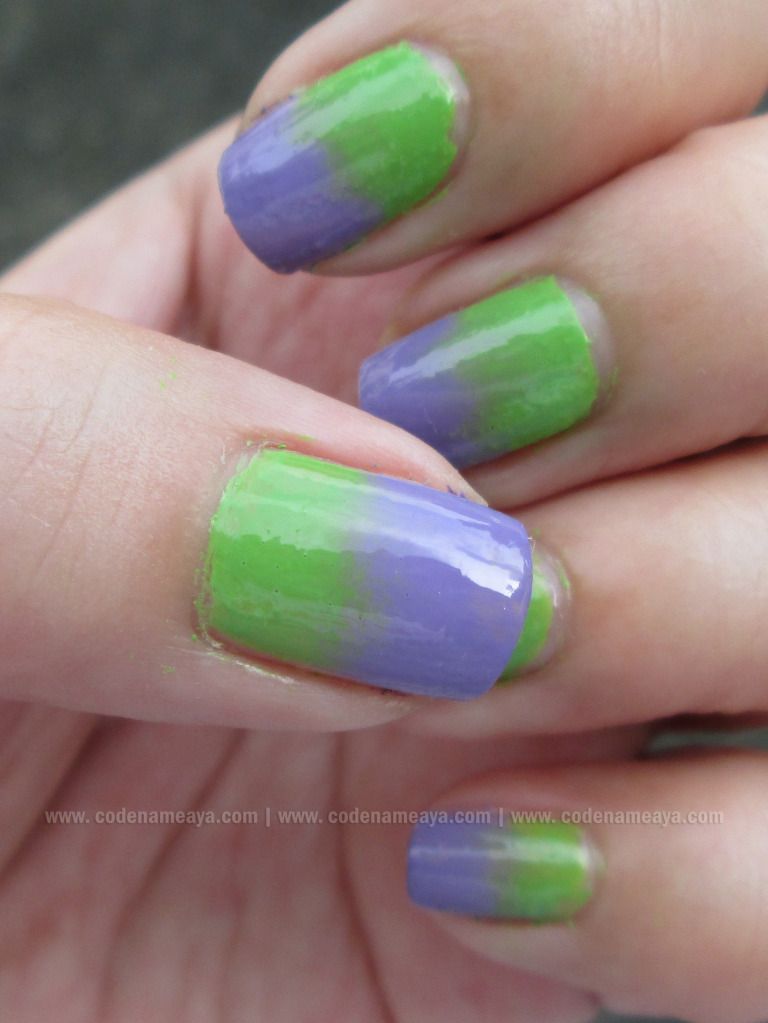 What does this color combination remind you of?
Have a great week ahead! :)